We are Oren and Ben Gil and together we are the father/son team of CatManDo Catios. We build safe, custom, outdoor enclosures designed with your kitties' happiness in mind. We primarily work in Austin and the surrounding metro area.
Cats yearn to be outside, even if just to enjoy the smells and sounds. A Catio provides them a safe and secure way to get the 'nature time' they need. If your cat is currently indoor only, adding a catio will give them lots of the stimulation and relaxation they need to be happy.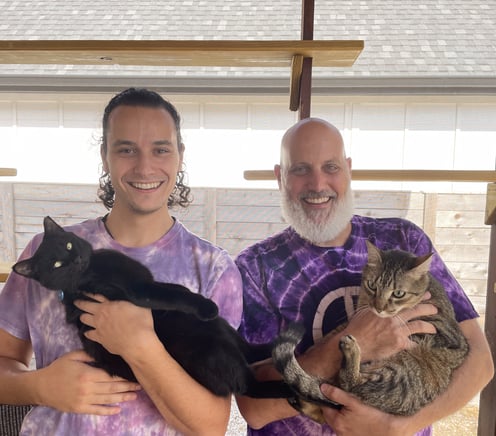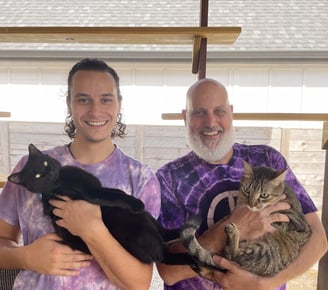 I've always loved wood-working and building things by hand. CatManDo allows me to bring that passion together with my love of cats, and create structures that make cats (and people) happy!
We started building Catios because we adore cats, and believe strongly that kitties should not be left to roam yards & neighborhoods. By providing a secure space for our cats, their lives are enriched and by extension so are the lives of their people.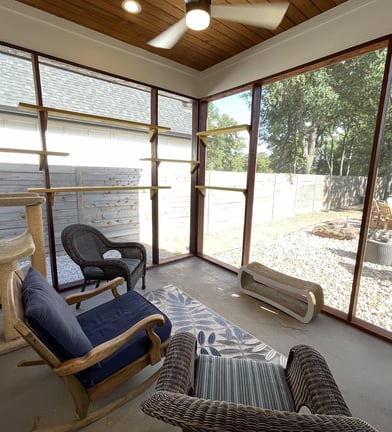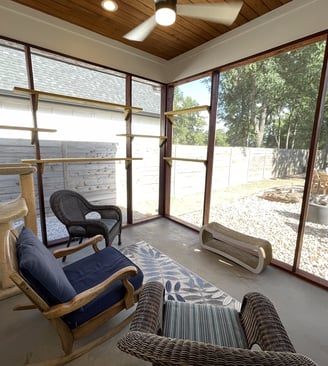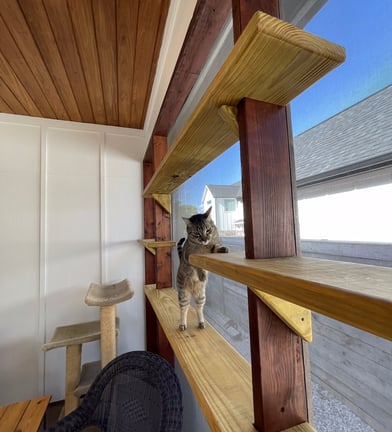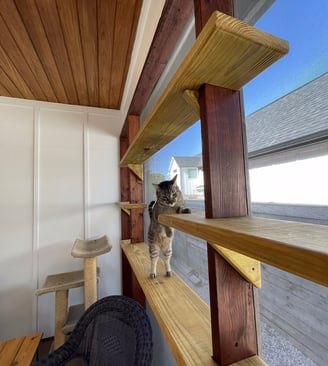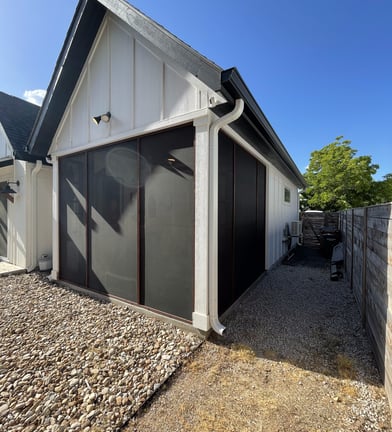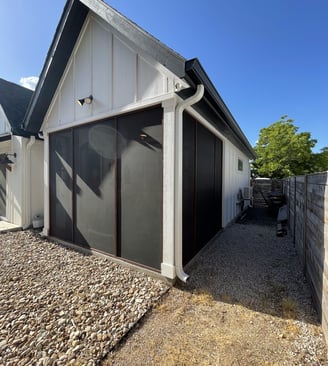 A Catio can be anything from a small structure accessible only through a window/cat door, to a fully screened-in, covered porch complete with custom shelves, perches, and other things to climb on that your cats will love.
Whether you have one cat that just needs a little outdoor time or several cats who want to spend all day enjoying the outside world, we can build a custom enclosure that will keep them safe while they stare at squirrels and nap in the sun rays.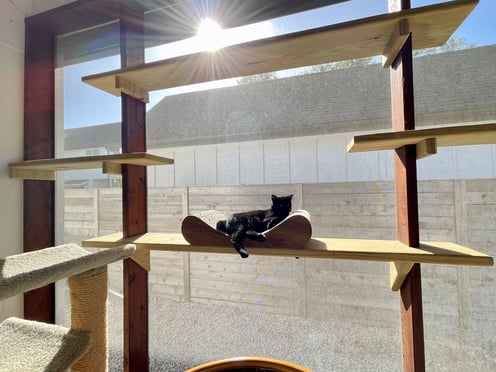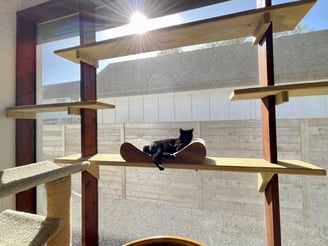 Benefits of having your own custom Catio
A catio protects our curious cats by keeping them away from neighborhood dogs, coyotes, and cars on the road
Keeping kitties at home protects local bird populations. It is estimated that outdoor cats kill billions of birds each year worldwide
You'll love hanging out with your cats without worrying about mosquitoes or other bugs! (Mosquitoes are also a heartworm hazard for cats!)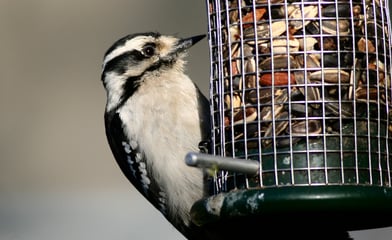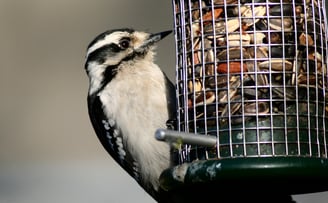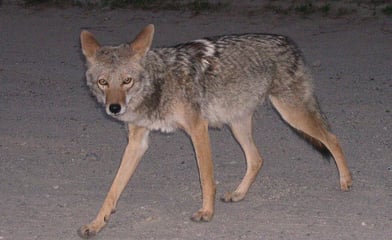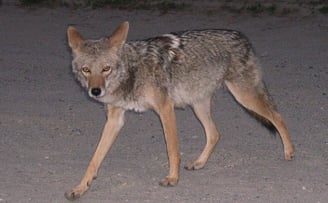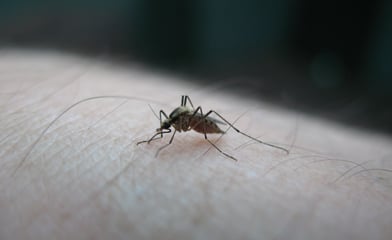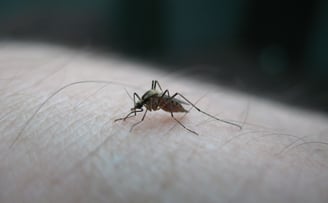 For every Catio we build we do all the work ourselves. Each Catio is a one of a kind, custom kitty solution that we take great pride in. We only use the best materials from the wood down to the screws to ensure it endures in great shape for many years.
Once the patio is securely screened in, we'll work with you to add shelves, ramps, perches, or scratching posts so your feline friends can make the most of the space.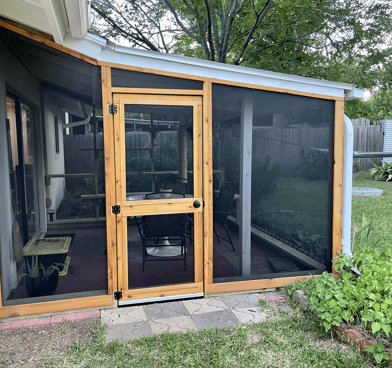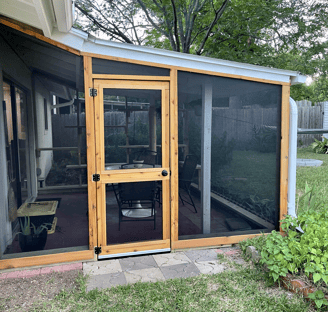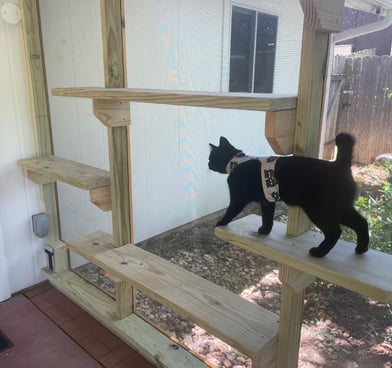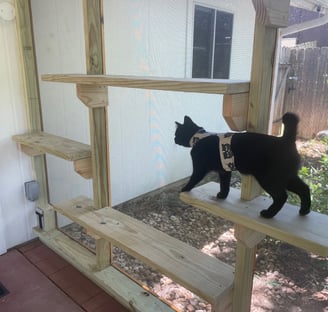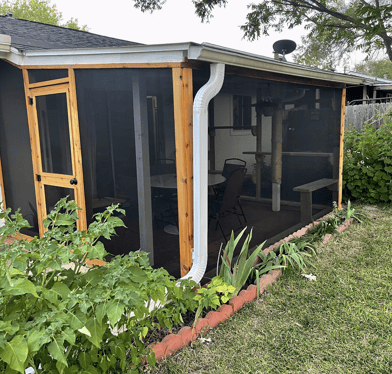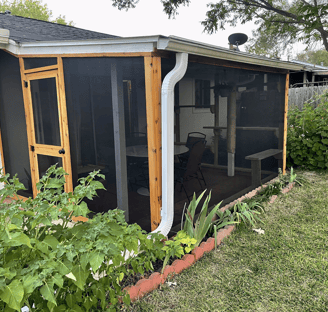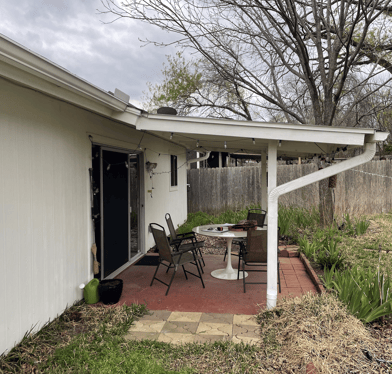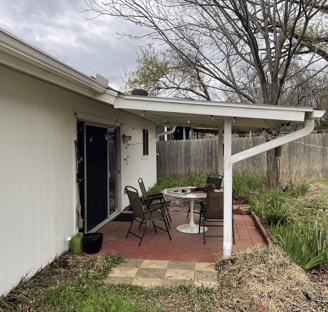 CatManDo is committed to helping animals. We donate $100 to Austin Pets Alive! for every Catio we build.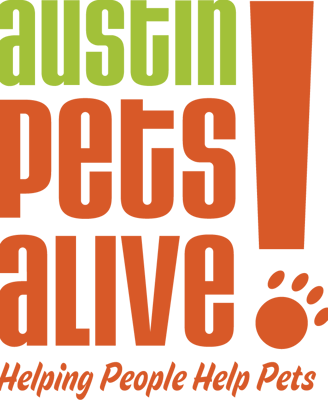 Would you like a happier, healthier cat?
We'd love to design and build a custom catio for your cat(s)! Email or call us with any questions or for a complimentary quote.